WELCOME TO READY. SET. BOUNCE.
WELCOME TO
READY. SET. BOUNCE.
This is a family owned business started during the pandemic. For years, my husband and I have been wanting to try something new and fun together that uses both our experiences and expertise to serve our community and support our family, so we decided to start a party rental business.
Over the last ten years, we have organized and hosted many events and parties, and by far our favorite part in the planning is the activities offered to kids. We love seeing the joy and enthusiasm they bring to children and this excitement is why we are so drawn to the industry. Being a teacher and youth director for many years, I oversee and organize many events for teens and children, so I understand the time, cost, and planning that goes into them.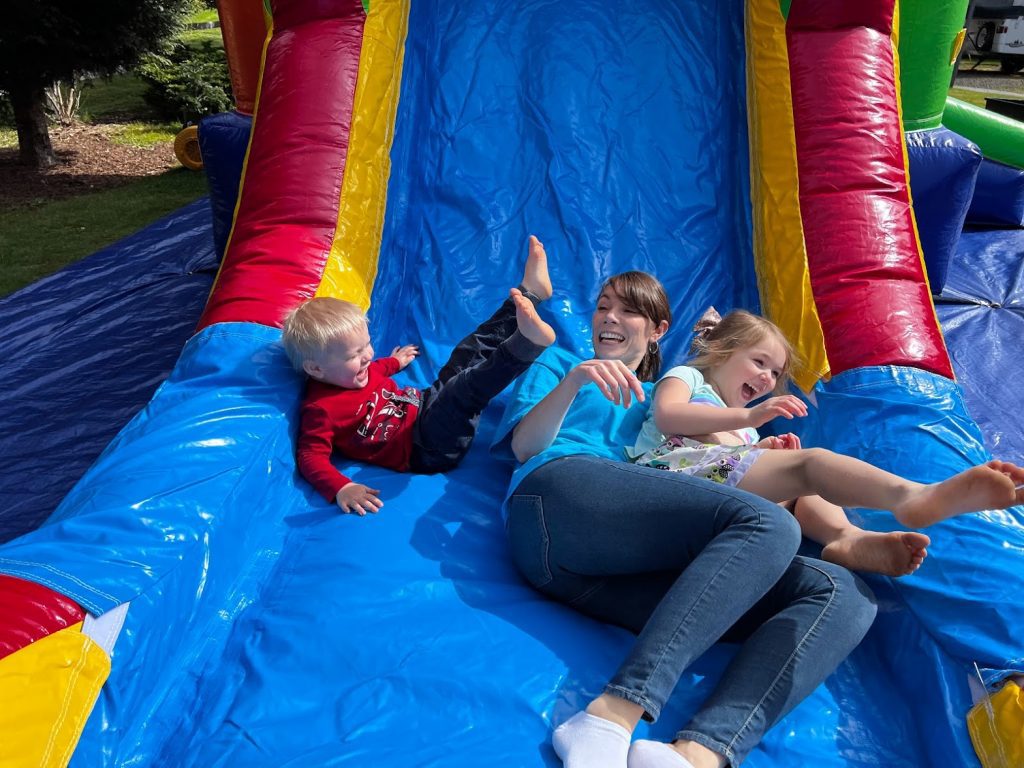 For this reason, our goal at Ready. Set. Bounce. is to offer exceptional customer service along with high quality inflatables and games to help make every party as stress free as possible. We absolutely love what we do and it is easy to see by the way we treat our customers and by the great service we provide.
In addition to running Ready. Set. Bounce. John and I are raising three amazing children in Hillsboro, Oregon. When we aren't inflating bounce houses, you will find our family camping and hiking the Pacific Coast or the Columbia River Gorge as these two places are some of our favorites to explore in Oregon. 
Thank you for supporting our small business and get ready to have some fun with Ready. Set. Bounce.