Bounce Houses
Inflatable bounce houses are fantastic to get some energy. We also have combo bouncers with something like a basketball hoop or slide constructed right in with a bounce area! We are a specialist in bounce house rentals and will be happy to accommodate the needs of your event.
Bounce houses have been an extremely popular option for entertainment for children all over the nation. Bounce houses are fun and colorful and are a great entertainment option for corporate events and birthday celebrations. Our inflatable bounce houses let children to have a lot of fun and have plenty of energy, while parents can just relax and have fun with their adults.
Inflatable bouncers can accommodate up to 4-8 children at a time. Children should remove their shoes prior to entering. Unless it is specifically mentioned, water should not be added to bounce houses. We ask that you do not let items that could damage the inflatable such as sharp objects soap, abrasives, or any silly string.
In addition, you'll be creating amazing memories for your kids and they will remember that fun day and experience far into the future. Most of our bounce hoses feature an exit ramp that is safe for entry and exit in the front to help ease the process of getting into and out. One of the safety features that is often offered is a safety net for the wall as well as an enclosed entrance area.
You can be certain that parents and children will be entertained by your celebration.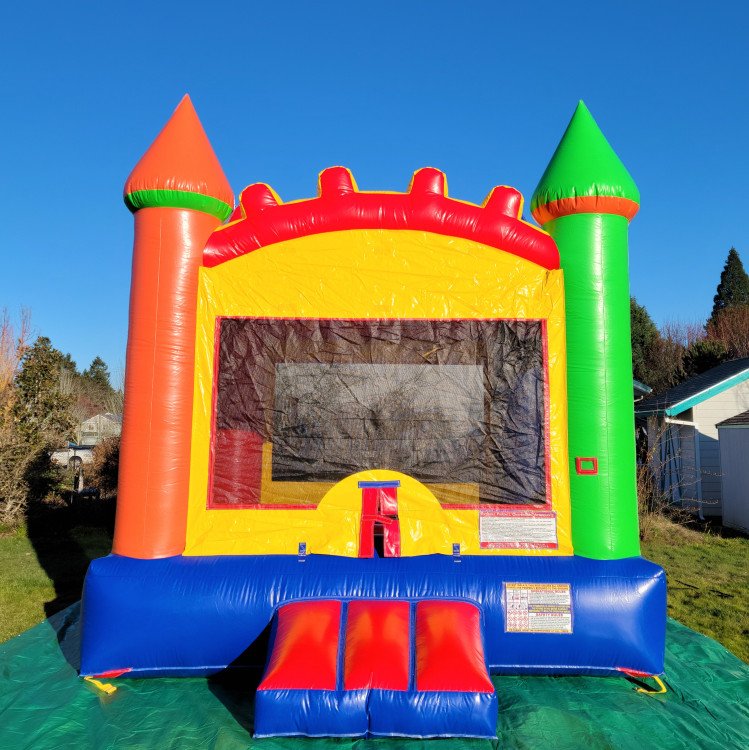 Arch Castle Multicolor Bounce House
from $195.00
Dinosaur Bounce House
from $195.00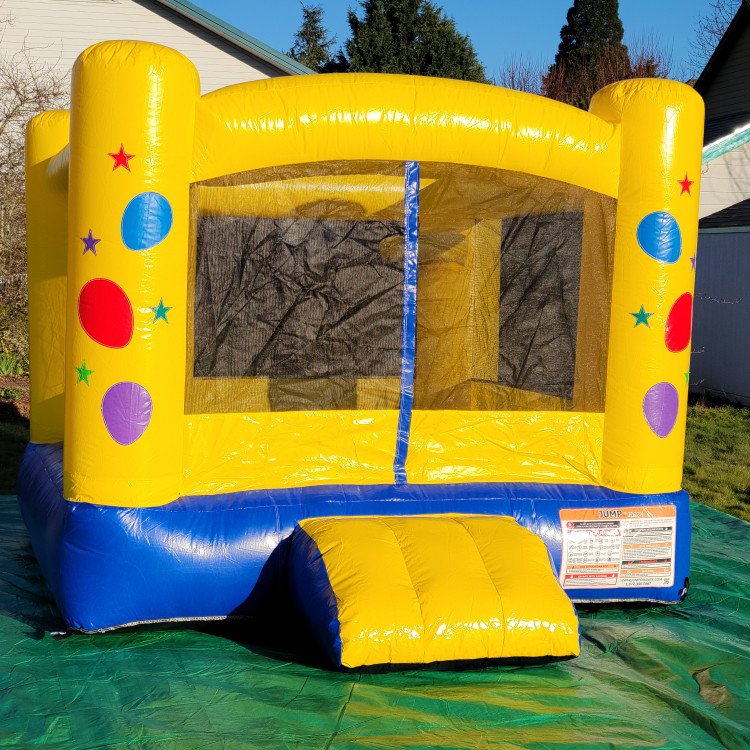 Lil' Kiddo Balloon Bounce House
from $125.00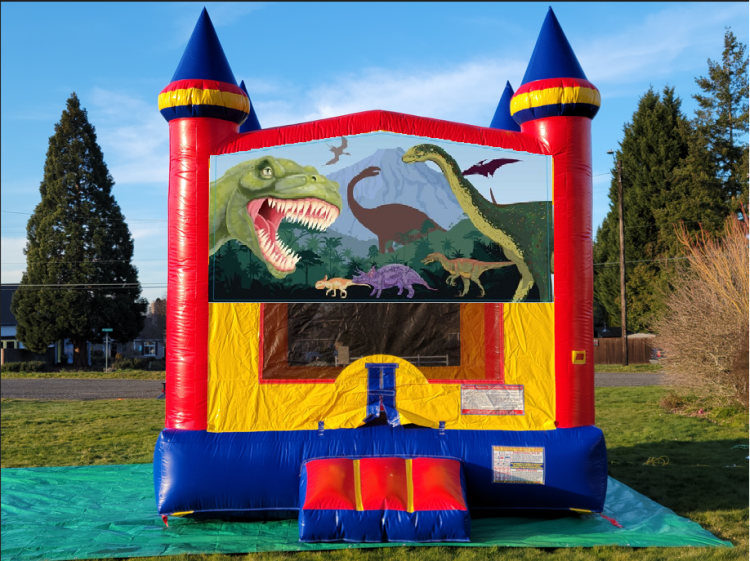 Dinosaur Fun Bounce Castle
from $195.00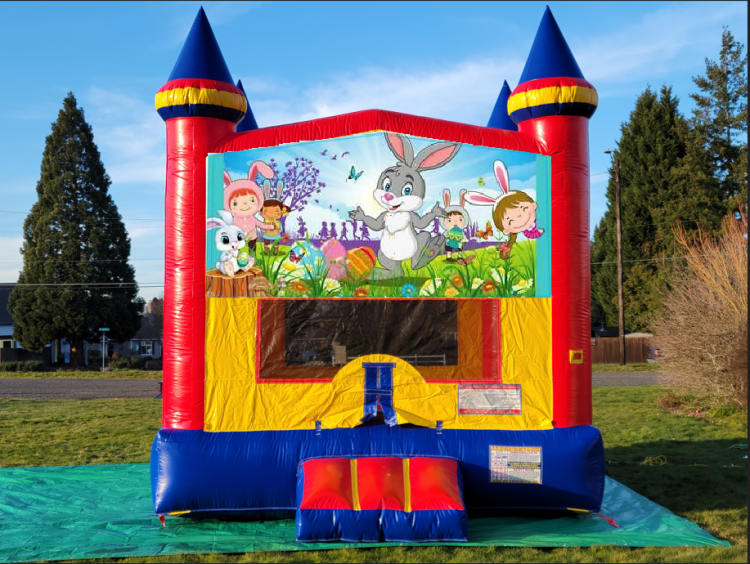 Easter Bounce Castle
from $195.00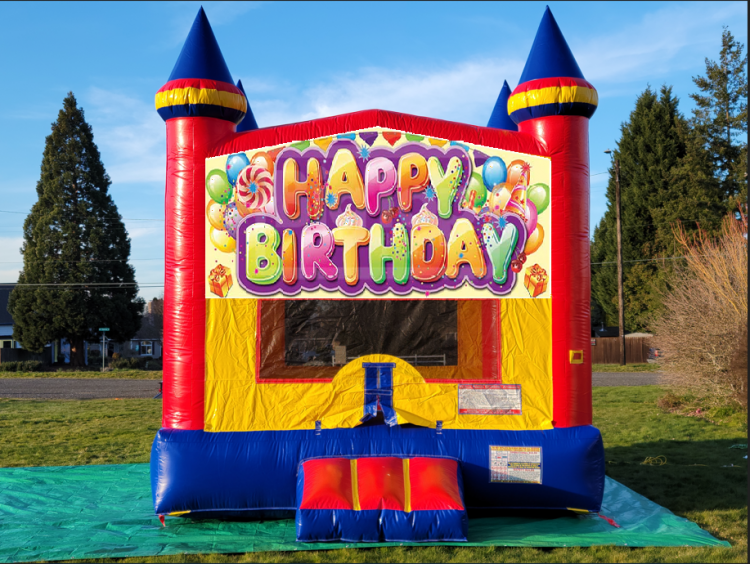 Happy Birthday Bounce Castle
from $195.00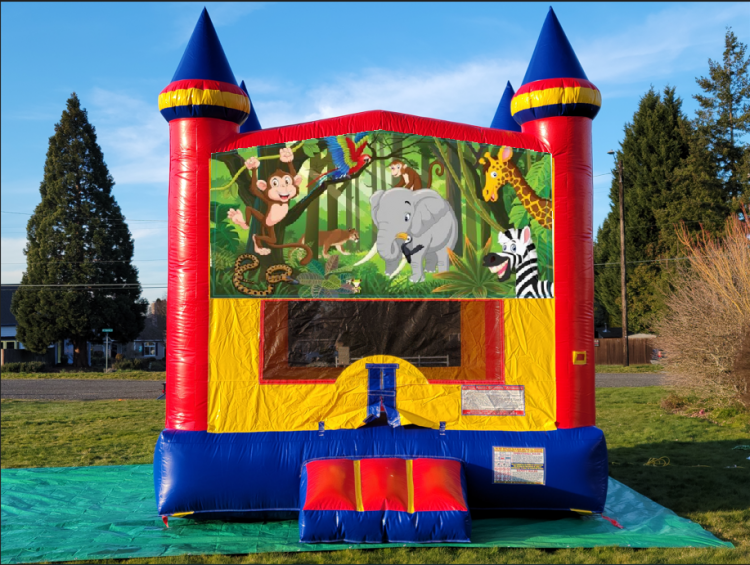 Jungle Fun Bounce Castle
from $195.00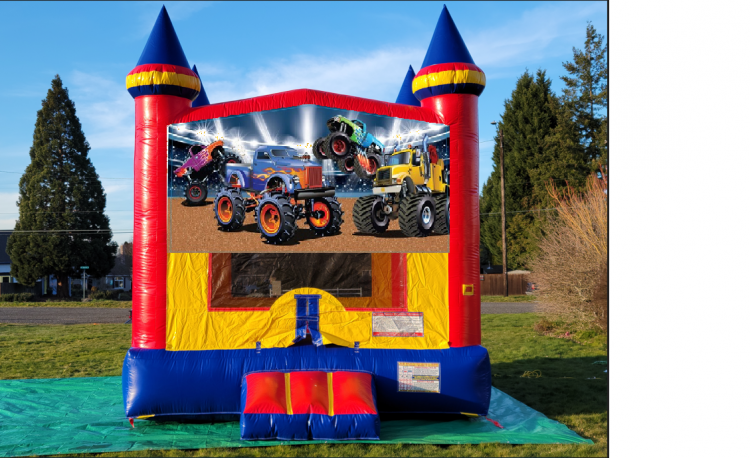 Monster Truck Bounce Castle
from $195.00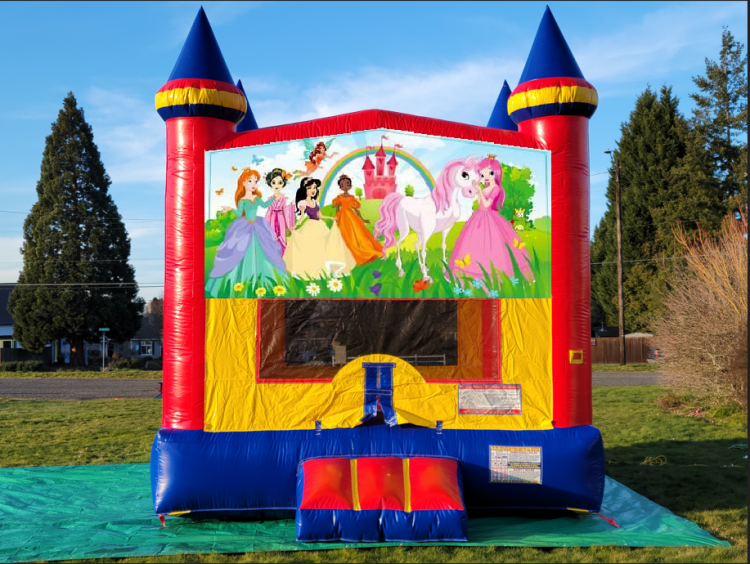 Princess Bounce Castle
from $195.00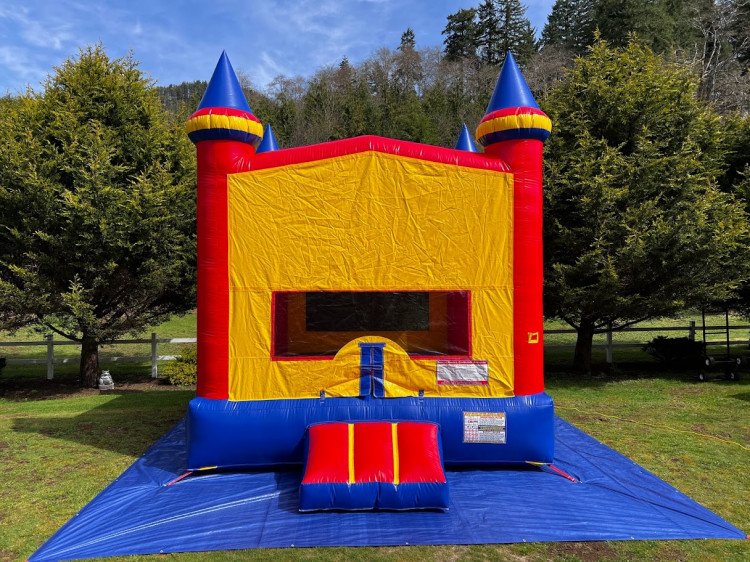 Royal Palace Bounce Castle
from $195.00